GIESSEN AND OTHERS – CROSS-DISCIPLINARY THEATRE EDUCATION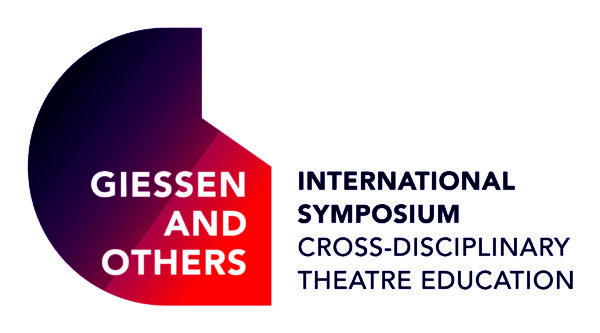 SYMPOSIUM SCHEDULE
4th July
09:30 – 10:00     Registration
10:00 – 10:10     Introduction
10:10 – 12:15     PANEL ONE: Germany, The Netherlands, Poland: 3 Traditions – 3 Models
KEYNOTE: Heiner Goebbels, Institut für Angewandte Theaterwissenschaft, Gießen – There Is No Such a Thing as a Gießen School
KEYNOTE: Marijke Hoogenboom, Amsterdam University of the Arts – Three Scenes from the Art Academy: the Professional, the Ignorant and the Local School
Tomasz Plata, The Aleksander Zelwerowicz National Academy of Dramatic Art in Warsaw – Theatre Studies Reviewed: Working with Theatre
CHAIR: Waldemar Raźniak, The Aleksander Zelwerowicz National Academy of Dramatic Art in Warsaw
12:15 – 13:00    Coffee break and visit to an installation of the Jagiellonian University students under the supervision of Dr Ewa Bal
13:00 – 14:40     PANEL TWO: Theatre in Use
Ewa Bal, Jagiellonian University, Cracow – 'Learning by Doing'. How to Study Local Performances and Locality as Performance
Bogna Burska, Fine Art Academy, Gdansk – Spatial Text – Between Visual Arts and Theatre 
Małgorzata Lipska, Warsaw University – Theatrology in Tel Aviv and Beyond – Thoughts on Theatre Education in Israel 
Brano Mazuch, DAMU (Theatre Faculty of the Academy of Performing Arts in Prague) – Directing of Devised and Object Theatre at DAMU
Justyna Sobczyk, Theatre Institute in Warsaw and Zofia Dworakowska, Warsaw University – Theatre Pedagogy Studies in Warsaw as a Laboratory for Democratic Artistic Practice 
CHAIR: Agata Adamiecka-Sitek, Theatre Institute in Warsaw
5th July
10.00 – 12:15     PANEL THREE: The School for the Body
KEYNOTE: Prof. Paul Allain, Kent University, Canterbury – Digital Actor Training
Tomasz Ciesielski, University of Lodz – Sense-Action – Recognizing Practice as Research When It Happened 
Małgorzata Jabłońska, Jagiellonian University, Crocow – Thinking Through Movement – a Few Thoughts on Practical Classes at University
Kent Sjöström i Liv Kaastrup Vesterskov, Malmö Theatre Academy, Lund University – Bodies Re-Considered
CHAIR: Zofia Smolarska, The Aleksander Zelwerowicz National Academy of Dramatic Art in Warsaw
12:15 – 12:45     Break
12:45 – 14:20     PANEL FOUR: Theory – Practice – Work  
Weronika Szczawińska, The Aleksander Zelwerowicz National Academy of Dramatic Art in Warsaw – Theoretical Democracies, Practical Institutions. Why Poland Encounters Difficulties Combining Theory and Practice of Theatre 
Kasia Lech, Canterbury Christ Church University – Culturosity: Drama and Performing Arts Students as Agents of Equality and Diversity 
Zane Kreicberga, LAC (Latvian Academy of Culture) – Thinking Loud. Proactive Education Vs. Shortsighted Market – How to Get There? 
Hendrik De Smedt, RITCS (Royal Institute for Theatre, Cinema & Sound), Brussels – ZEEZIN  
CHAIR: Tomasz Plata, The Aleksander Zelwerowicz National Academy of Dramatic Art in Warsaw
14:20 – 15:00     CLOSING LECTURE
KEYNOTE: Richard Gough, University of South Wales, Cardiff – Future Proof (With Courage & Curiosity): Training for a Theatre That Does Not Yet Exist
15:00 – 15:10     Closing remarks
Idea:
The Institute for Applied Theatre Studies (Angewandte Theaterwissenschaft) at Justus Liebig University Giessen, Germany, established in 1982 by Polish theatre critic Andrzej Wirth and his collaborator Hans-Thies Lehmann, is still renowned as being one of the most influential theatre schools worldwide. Contrary to academic departments and acting schools, the institute created a new paradigm of theatre studies by integrating theatre theory and practice in an interdisciplinary, non-hierarchical, collective work-based program. From 2003-2011 the institute has been led by the renowned German composer and theatre director, Heiner Goebbles. Among the graduates are leading creators and directors of experimental theatre, such as Réne Pollesch, Gob Squad, She She Pop, Rimini Protokoll, Showcase Beat Le Mot and many more.
The international symposium 'Giessen and others – Cross-disciplinary theatre education' takes this highly effective model of theatre studies as a starting point for a discussion about other models of cross-disciplinary theatre/drama departments in Europe. After 35 years of successful existence, there seems to be an urgent need to ask about the relevance of ATW's teaching methods in the context of the changes to the political reality and the situation of the art market. To present a broader scope of possible role models, the program of the symposium includes other cross-disciplinary approaches, such as Practice as Research or the international residential master's program at DasArts (Amsterdam University of Arts).
The symposium will take place during the 9th International Theatre Schools Festival (ITSelF) in Warsaw, which represents an opportunity to meet theatre professionals from various creative environments.
Among our confirmed guest speakers are:  Prof. Paul Allain (Kent University), Prof. Heiner Goebbels (ATW Giessen), Prof. Richard Gough (University of South Wales, Cardiff) and Prof. Marijke Hoogenboom (Amsterdam University of the Arts).
The symposium is being held in agreement with the Institute for Applied Theatre Studies in Giessen and with the support of The Theatre Institute in Warsaw, The Foundation for Polish-German Cooperation, German Academic Exchange Service (DAAD) and the Embassy of Germany in Warsaw.
The symposium will be held in English and in Polish (with simultaneous translation).
ADMISSION FREE
Symposium committee: 
Dr Tomasz Plata, Dean of Theatre Studies Department, National Academy of Dramatic Art in Warsaw
Zofia Smolarska
For more information please contact us at: zofia.smolarska@at.edu.pl