This year the best performances are going to be chosen by: Patrick Spottiswoode (director of education at The Globe Theater in London), Catherine Marnas (director of Théâtre National de Bordeaux en Aquitaine and the ETSBA university), Rosanna Gamson (worldwide famous choreographer), Michael Hackett (a theatre director representing University of Southern California) and Rafał Zawierucha (Polish actor, recently known from his role in "Once upon a time … in Hollywood" directed by Quentin Tarantino).
During 6 days of the festival, Jury will see 12 different performances from 11 countries. The most unique artists are going to be awarded in various categories, including festival Grand Prix and prizes for the best actors.
Additionally, there will be the Media Jury composed of: Aneta Kyzioł, Jan Bończa-Szabłowski, Jacek Kopciński and Rafał Turowski.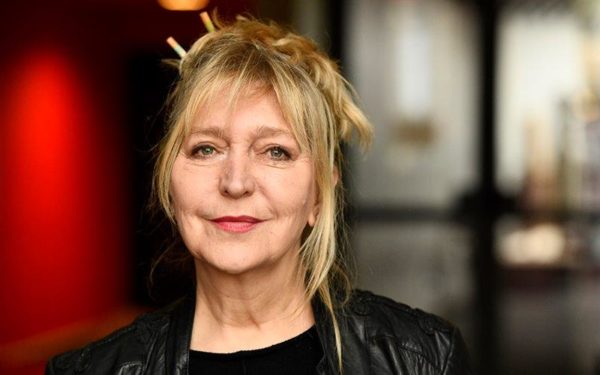 Catherine Marnas
After her graduation of a Master's degree in Contemporary Literature and Theatre Semiotics, Catherine Marnas received her education as a stage director under the wings of two great names in contemporary theatre: Antoine Vitez (1983-1984) and Georges Lavaudant (1987-1994). In 1986, she simultaneously founded with Claude Poinas the Compagnie Parnas, which almost exclusively dedicated itself to contemporary repertory. 
In France and abroad she directs several texts of her favourite writer Bernard-Marie Koltès, exploring new dimensions in his plays. Her desire to confront theatre productions with otherness, her taste for crossroads, the curiosity to rub shoulders with other cultures, have led her to regularly undertake adventures abroad in South America and Asia. She relies on a company of permanent actors, joining up with other faithful collaborators like set, costume and sound designers…
From her very beginning in theatre, Catherine Marnas has always privileged a mix of creation, direction, transmission and training of actors. From 1998 to 2001 she worked as an acting teacher at the Conservatoire National Supérieur d'Art Dramatique of Paris and also taught at the École Régionale d'Acteurs of Cannes. Today she pursues this search for a training of excellence with the student-actors of the École supérieure de théâtre Bordeaux Aquitaine (Éstba). From 1994 to 2012, Catherine Marnas has been an associate artist at La passerelle-scène nationale de Gap et des Alpes du Sud – and from 2005 to 2012 at Salins – scène nationale de Martigues. In 2013, the City of Marseille entrusted her with the artistic direction of the drama department of La Friche de la Belle de Mai.
Since January 2014, she is the director of the TnBA – Théâtre national de Bordeaux en Aquitaine and of the Éstba – École supérieure de théâtre Bordeaux Aquitaine. She passionately advocates a "generous theatre for the people!", where performance is envisaged like a philosophical act and a source of pleasure.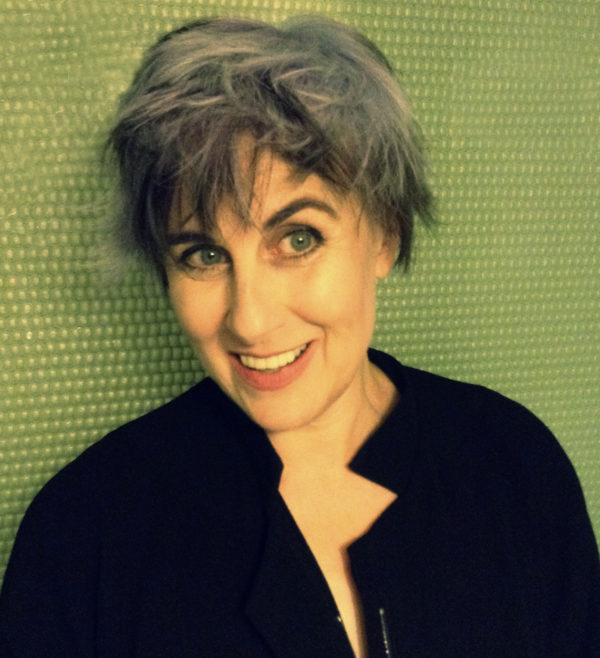 As founding Artistic Director of Rosanna Gamson/World Wide (RGWW), Rosanna Gamson creates evening-length dance theater works that tour nationally and internationally. Her current work, SUGAR HOUSES, was awarded creation and touring support from NEFA's prestigious National Dance Project and will premiere in 2020 in Los Angeles at REDCAT. Gamson's continuing investigation of improvisation and group-authored performance practices developed into the GO game system, which has been teaching to performers and creators since 2017. Gamson served as dramaturge, mentor and consigliere to both young and established choreographers and directors, and actively supports the development of the Los Angeles dance community through her Terra Nova Choreographic Residency program.  Gamson is currently on faculty teaching composition at CalArts at the Sharon Disney Lund School of Dance where she serves as Assistant Dean and Program Director of the MFA in Choreography.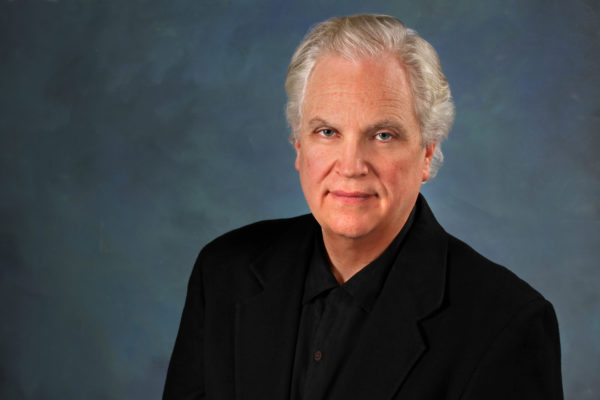 Michael Hackett is the Associate Dean of Students, professor of directing and theater history, and former chair of Theater in the UCLA School of Theater, Film and Television. He has a B.A. in English from Boston College and he received a Ph.D. in Drama and the Humanities from Stanford University.
He has directed for the Royal Opera, Covent Garden; the Royal Theatre at The Hague; London Academy of Music and Dramatic Art; Eugene O'Neill Theatre Center, Santa Fe Short Story Festival in New Mexico; Los Angeles Philharmonic at the Hollywood Bowl; Los Angeles Opera (children's series); Getty Center and Getty Villa, Musica Angelica; Antaeus Company; Geffen Playhouse; and fifteen radio productions for L.A. Theater Works including Wilde's The Importance of Being Earnest with Charles Busch (nominated for two Audie Awards). In Poland he has directed for the Centrum Sztuki Studio and Dramatyczny Theatre in Warsaw; the Third and Sixth International Gombrowicz Theatre Festivals in Radom, and at the Ninth International Theatre Confrontations Festival in Lublin.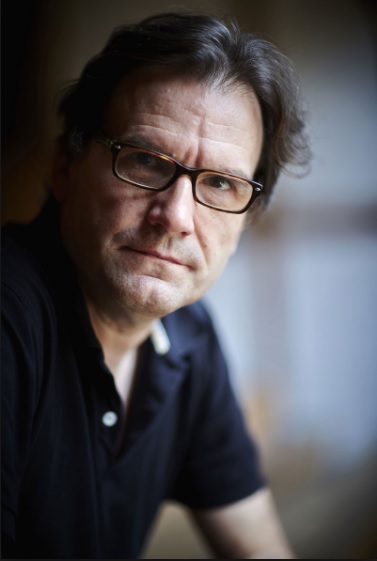 Patrick Spottiswoode began working at Shakespeare's Globe in London in 1984 and became founding Director, Globe Education for Shakespeare's Globe in 1989. Over 120,000 people of all ages – from pre-school to pensioners – take part in Globe Education programmes every year.  In 1995 Spottiswoode launched a 30 year project to record all plays written by Shakespeare's contemporaries with professional casts. He established a Globe/King's College London MA in 2000 and set up the Globe's first undergraduate conservatory training course for actors in 2001. In the same year he inaugurated an annual Sam Wanamaker Festival for Drama Schools (students from the Warsaw Theatre Academy participated in 2016 and 2019).  
This year he curated a Shakespeare and Poland Festival which included performances of works by Kochanowski and Wyspiański, the Song of the Goat Theatre Company's King Lear and the publication of the first English translation of Wyspiański's Hamlet Study and Death of Ophelia. He has received a degree of honoris causa from Warwick University and Sussex University and is a Fellow of King's College, London. He was President of the Shakespeare Theatre Assocation in 2011 and 2012.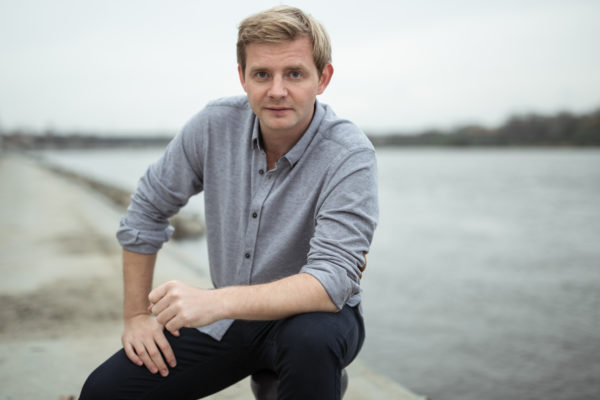 Rafał Zawierucha, one of the most known and valued actors from the young generation, was born in Cracow in 1986. In 2012. he graduated from Theatre Academy in Warsaw. While he was still a student, he played the main part in the film Księstwo (The Dukedom) directed by Andrzej Barański. Soon he joined the team of Teatr Współczesny (Modern Theatre) under the direction of Maciej Englert where he works until today. Among others, he stared in Hamlet, Psie Serce (The Dog's Heart) and Bucharest Calling. He also makes regular appearances on little (the series Przepis na życie [The Recipe for Life] among others] and big screen (Bogowie [Gods] directed by Łukasz Palkowski, Powidoki [The Afterimages] directed by Andrzej Wajda among others). 2020 will witness the premier of two films with him starring– Najmro directed by Mateusz Rakowicz and Orzeł (The Eagle) by Jacek Bławut.
For a few years, he has been the host of the shows "Polska Filmowa' (Cinematic Poland) and 'Europa Filmowa' ['Cinematic Europe'] which are now aired at the channel TVN Fabuła. In the shows, he visits places where the most famous Polish and European motion pictures were shot and he meets renown authors to talk about what happened at the set and behind the scenes of the most praised films in history.
In 2018, he played the part of Roman Polański right next to Margot Robbie, Brad Pitt and Leonardo DiCaprion in Once Upon a Time… in Hollywood by Quentin Tarantino and so far he was the only Polish actor to star in that particular director's picture. Before his return to Poland he also got the main part in The Soviet Sleep Experiment by Barry Anderson.