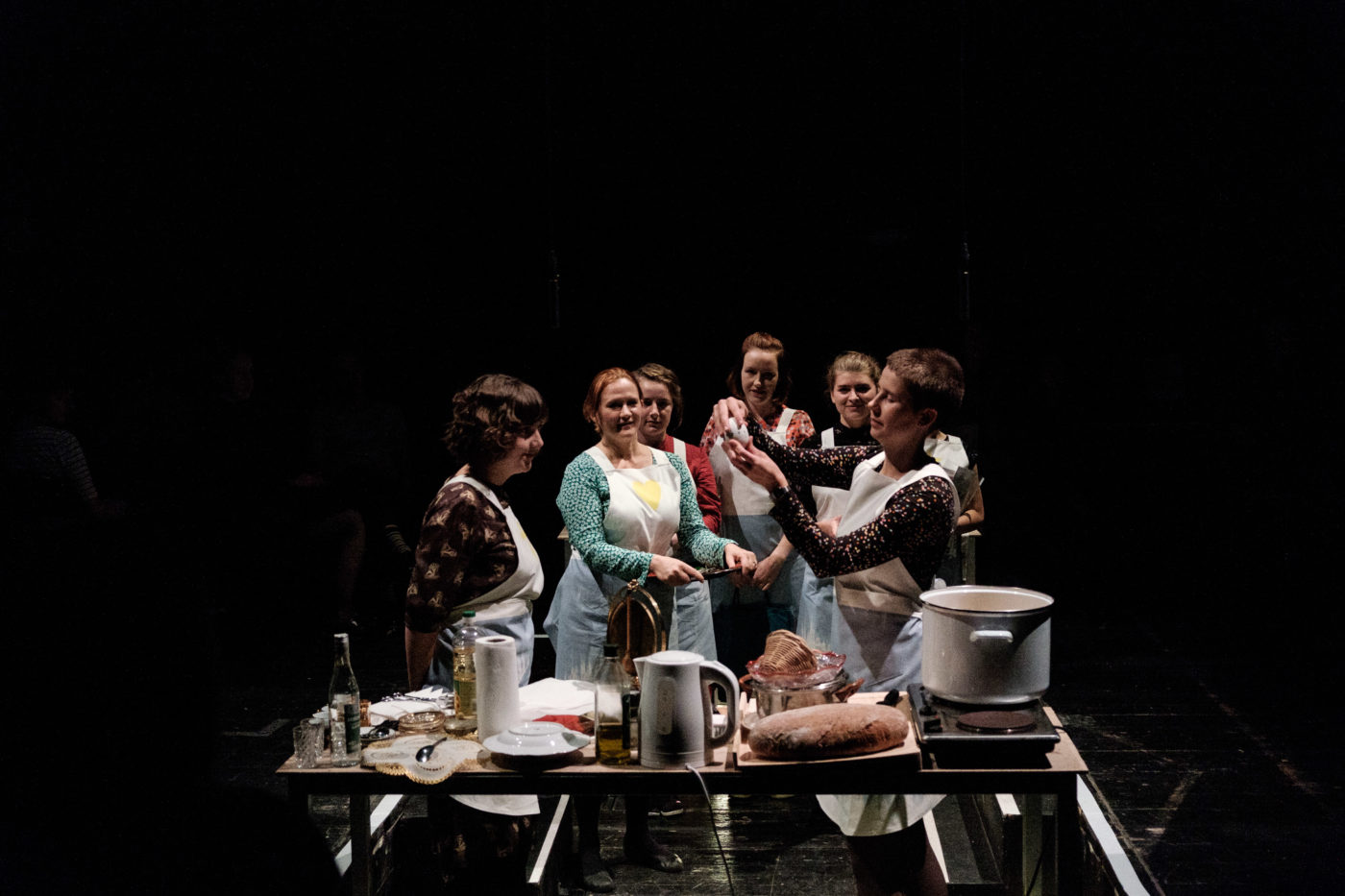 Family Celebration is an experiment on the border of theater and therapy. Invite your family or those who you perceive as your family to the theater. Let's sit down to a common table.
"You don't have to take your shoes off. Here is the kitchen and there is the garden. These trees were planted by granddad. We are not going to argue on Sunday. Sara hasn't hugged her mother for six months but she doesn't care. Mum keeps repeating that money doesn't grow on trees. Edyta is not a tree, but then who is? Olga, could you pick up the plums before they go off? East or West, home is best. 
Family Celebration is the outcome of a long research involving visits to the families of artists from Slovakia, Czech Republic and Poland. The concept was the result of analysing various family backgrounds, while the script was inspired b encounters, personal views and memories of the artists regarding the past, present and future of their families. The space is turned into a kitchen, living room and garden. The artists create separate installations for social activities, with no distinction between actors and audience. Everyone is in the same light, in the same world – including the artists' family members, who have been invited to become part of the happening.
We kindly invite whole families to take part in an interactive event between theatre and performance.