TERRORISM
Oleg & Vladimir Presnyakov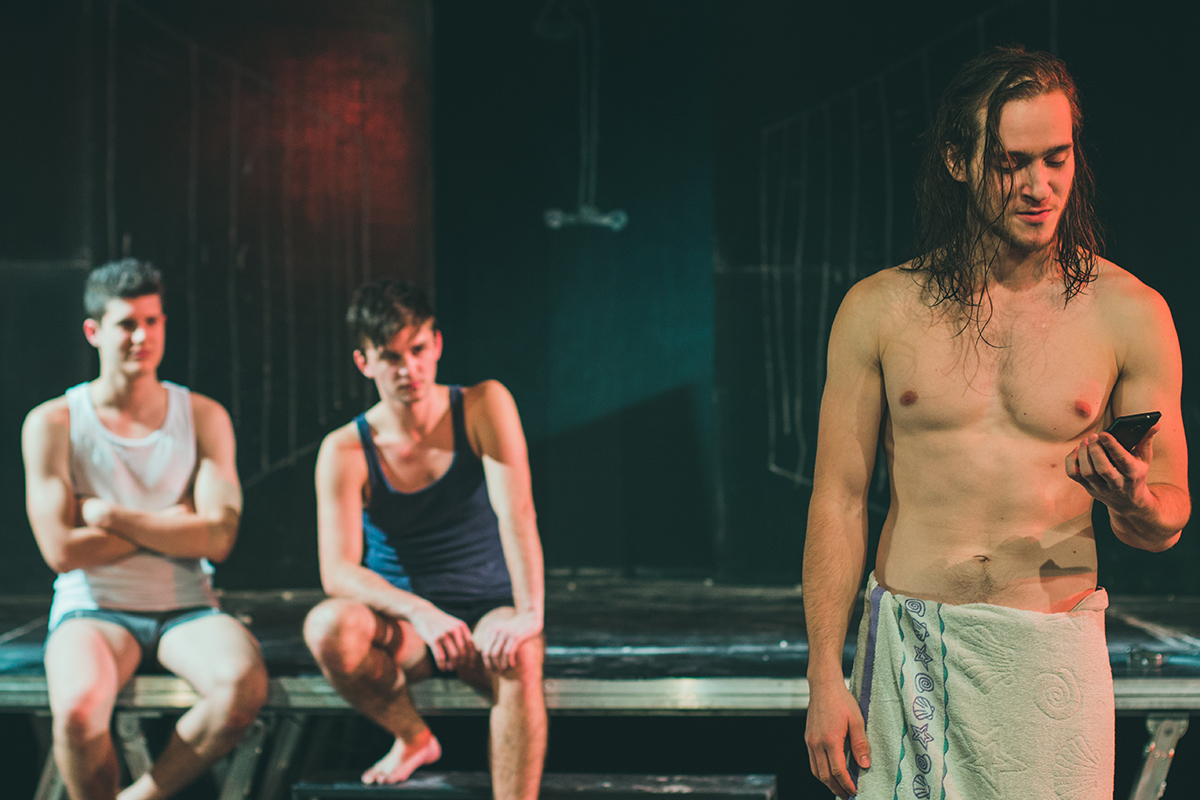 The spectacle Terrorism consists of 5 histories which originally might seem completely unrelated. A man at the airport which is currently dealing with a bomb threat is in too much hurry to simply wait for the situation to unravel. He decides to take action disregarding other people. His wife has an affair with a man taking out his frustration on both her and people around him. Other characters include a boss who likes to demean his workers, xenophobic elder ladies who don't want to and don't even try to understand the changes the society is going through and soldiers, who are supposed to make others feel safe, but their own relationships are based on torture and intimidations.
All characters remain anonymous, the place is also not mentioned. The Slovak spectacle tells a very gloomy story about ourselves.
Academy of Arts in Banská Bystrica was founded in 1997. It runs three departments: Department of Fine Arts, Department of Music and Department of Theatre, founded in 1999 as a replacement of former Department of Acting and Directing. Students can choose between four specializations: acting, theatre directing, drama and theatre studies, film directing and screenwriting, as well as documentary films production. All of them offer both baccalaureate and master of arts grades. Since 2010, Academy allows PhD studies in the field of a specialization between directing, drama and theatre studies, as well as acting itself. In the same year, the school constructed its own film studio. Recently, the Academy started an international cooperation establishing contact with theatre schools in Czech Republic, Poland, Ukraine, Slovenia, Serbia, Croatia, Estonia, Italy and France.
Academy of Arts in Banská Bystrica has already visited ITSelF thrice – in 2007 with The Wedding (by Stanisław Wyśpiański), in 2011 with Holuby & Šulek (written by Jozef Podhradsky and directed by Matus Ol'ha) and in 2013 with Seagull (written by Anton Chekhov, directed by Monika Tatarkova).