Romeo and Juliet
William Shakespeare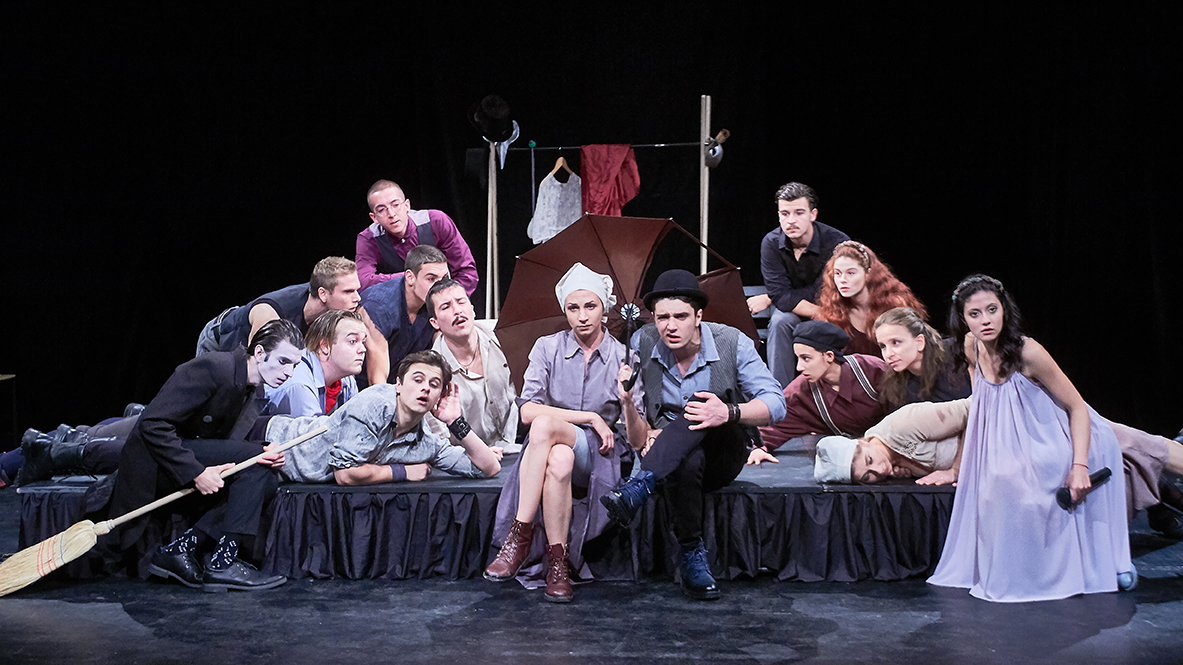 Can we today believe in the destiny of love? The authors of Romeo and Juliet show that the need for love and being loved is extremely strong, timeless and impossible to satisfy.
During carefully led rehearsals involving a lot of physical, musical and speech training, young artists have tried to study both the unique state of being in love and their own acting skills. The poetic world of William Shakespeare demands best efforts, while proximity of audience does not allow any false tune.
An inspiration for the staging was Dark Cabaret in which all motives and secret longings of the characters are truly exposed and visible for spectators. All masks are taken off. Love is a game, death is a play.
The roles of Romeo and Juliet are played successively by different actors. Their changes reflect  different stages of the plot's evolution. It is not the subject of lust that is important, but the need for illusion.
The performance consists of two entirely separate parts – the first being a lot more glamorous, playful and positive as if everything good was yet to come, while the second – darker, with Death beginning to reveal its cold face and, due to unwillingness of Juliet's family, sentencing the young lovers to eternal separation.