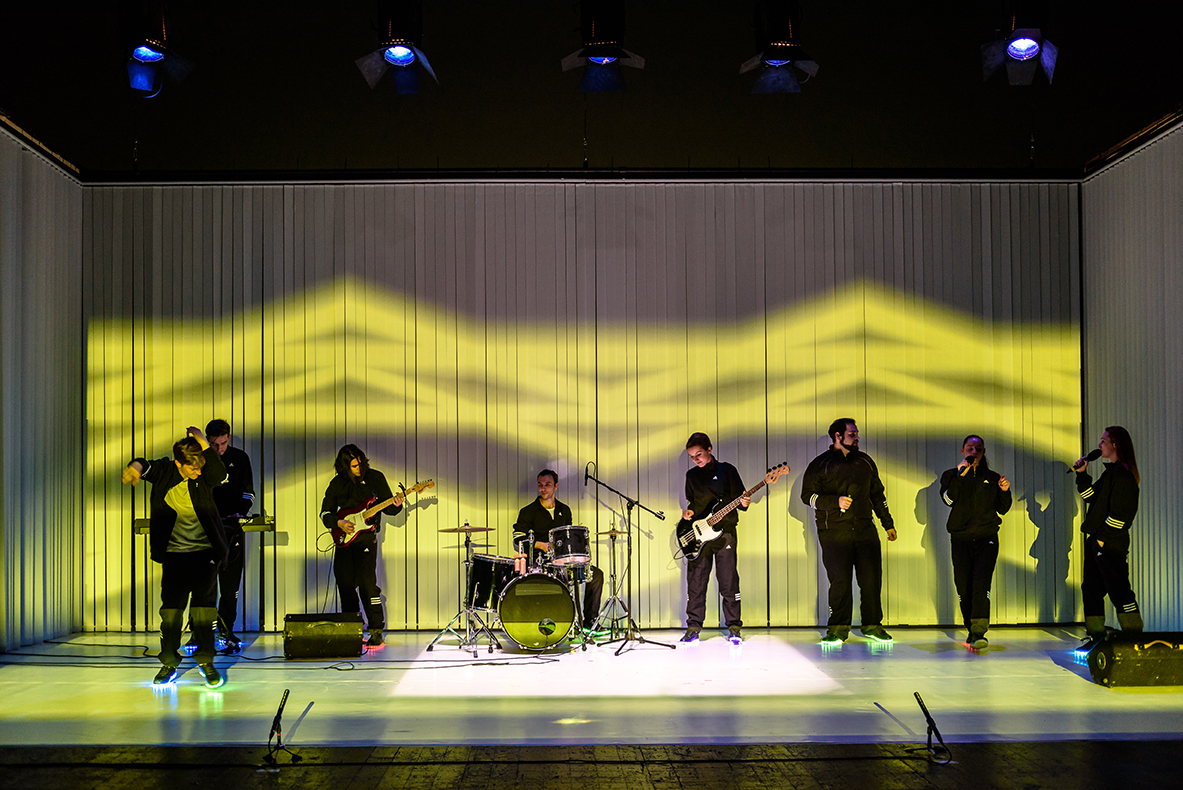 In November 2015, one of the most important Romanian newspapers published a potential modification of one of the paragraphs of the national constitution which defines the notion of a family. In response to this, students of Lucian Blaga University in Sibiu developed on a spectacle about relationships between children, adults and their family supervised by Eugen Jebelanu. The spectacle traces the origin of behaviour mechanism to conflict situations taken from everyday life. The viewers see the life of three families dealing with everyday problems: losing a family member, blackmail, violence, tough love. Characters need to face the feeling of abandonment, they run away from responsibility, they need support. They either fully identify with their parents, or, in other cases, completely reject them.
The Department of Drama and Theatre Studies of the Lucian Blaga University of Sybiu was founded in 1997. It offers two courses: acting and culture management. In 2011, it was considered the best in its field in whole Romania. The Department maintains a close cooperation with International Theatre Festival in Sybiu (the third largest festival in Europe, second only to those in Edinburgh and Avinion) and Radu Staniec National Theatre. Its students are given the opportunity to work with best directors and screenwriters in Romania, they take part in many spectacles originating from the National Theatre. They also participate in workshops and special conferences in the presence of prominent culture managers.
Students the Department of Drama and Theatre Studies of the Lucian Blaga University of Sybiu have already visited ITSelF in 2017 when they presented a spectacle called Warsaw Melody directed by Veronika and Cătălin Pătru.